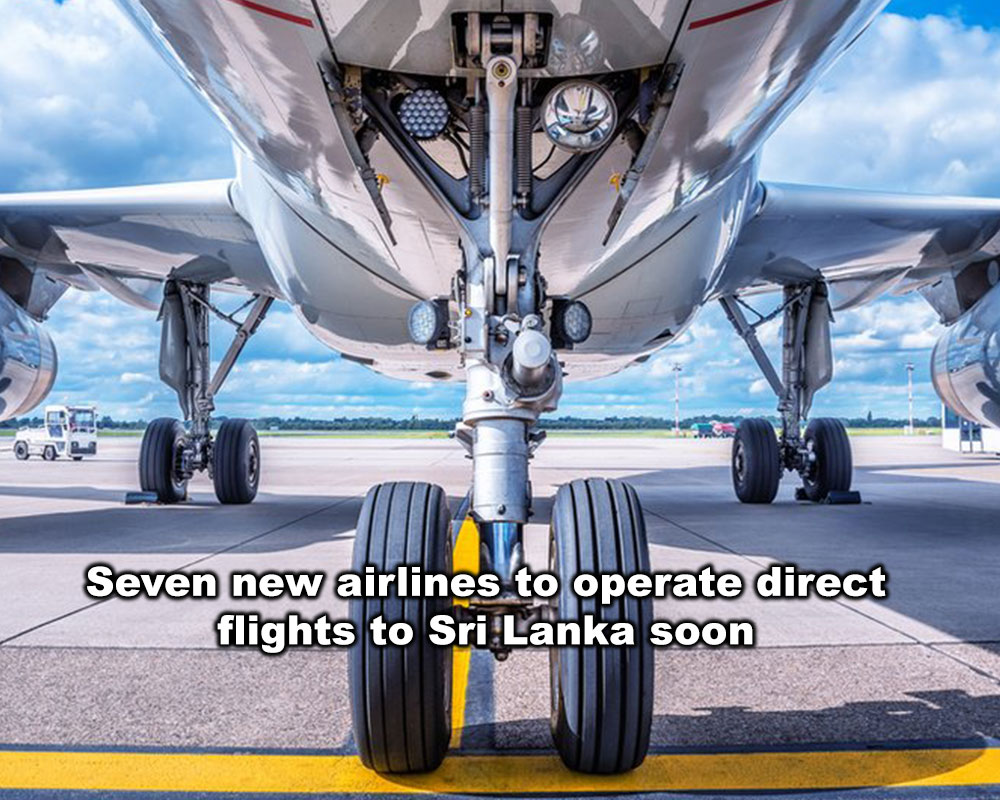 Seven new airlines to operate direct flights to Sri Lanka soon
For the first time US-Bangla Airlines, the leading premium airline of Bangladesh will fly to Colombo from November 1.
Minister of Tourism Prasanna Ranatunge said that with the successful COVID vaccination drive and the drastic reduction of deaths and infections, Sri Lanka Tourism is once again picking up and this is the reason for new airlines to fly to Sri Lanka and the country being removed from the 'COVID Red list' too has helped towards new airlines patronizing Sri Lanka.
AEROFLOT airlines will launch flights from November 4 and the frequency is two a week. In addition, Russia's largest Charter airline AZUR Air, will fly to Colombo from October 11.
Neos airlines is an Italian leisure airline that has included Colombo to their radar and will operate flights from November 1. AIR FRANCE too will add Colombo from November 1. Minister Ranatunga said that in addition to the second-largest airline of Israel, Arkia Airlines is in talks to operate flights to Colombo this year. In addition, Swiss Air Lines, the flag carrier of Switzerland, too would touch Sri Lanka at the end of the year.
Currently, Colombo international airport is serviced by 16 international cargo and passenger airlines. The Minister also said that in addition to Colombo, four airlines are expected to operate flights to Mattala as well. Meanwhile, SriLankan Airlines too will announce several new destinations commenting from the end of the year.