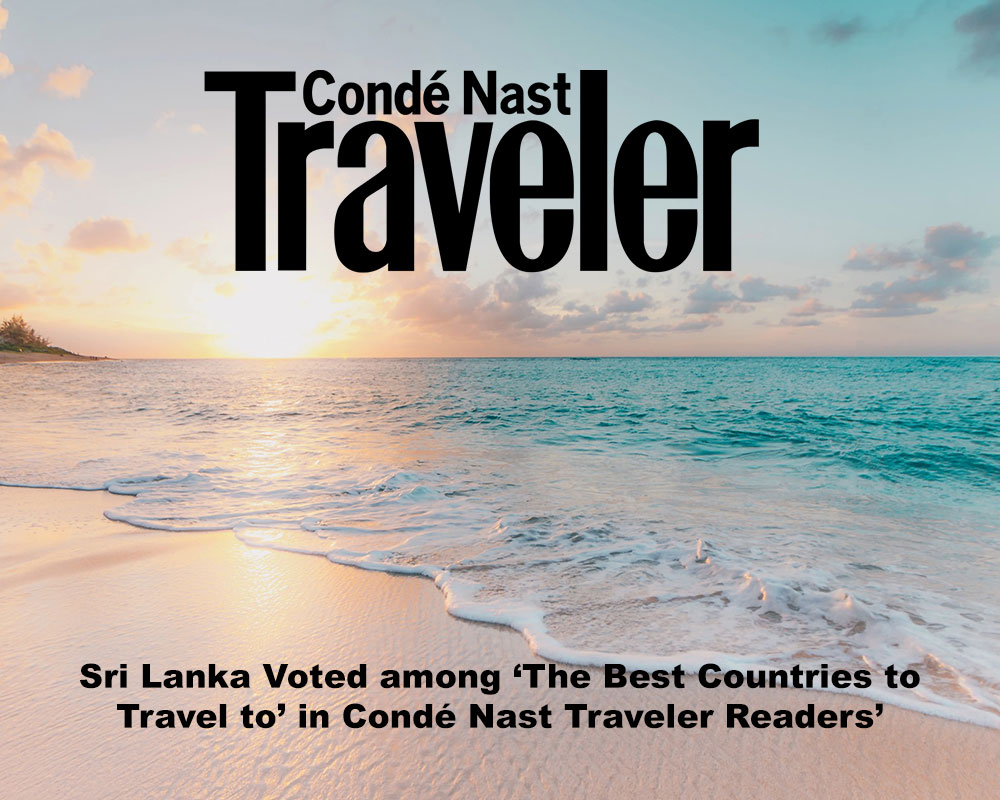 Sri Lanka listed as one of the best country to visit
According to the Conde Nast 2021 Readers' Choice Awards, Sri Lanka ranks among 'The Best Countries to Travel to', as voted for by Condé Nast Traveler's readers. The prestigious travel publication Condé Nast Traveler invites readers to submit their vote for the destinations and experiences they wholeheartedly recommend. In the most recent survey, over 800, 000 people responded with their preferences. The results were then published on the Condé Nast Traveler website

Sri Lanka was once again amongst the most celebrated destinations in the world, reaching an impressive score of 93.96, which is an improvement over last year's score of 91.79. This significant advancement is a testament to the success of ongoing efforts to market the island as a unique, experiential destination, offering heady adventures and novel encounters. The ongoing integrated communication campaign by Sri Lanka Tourism, a first of its kind, is bringing tremendous returns in terms of raising the country's overall profile globally.
"The rise in awareness has spurred a renewed interest in Sri Lanka over the last few years. This is no coincidence and is the result of strategic efforts by Sri Lana Tourism to give the island greater visibility both through traditional avenues and by increasing the island's digital footprint," said Ms. Kimarli Fernando – Chairperson Sri Lanka Tourism. She went on to add, "These strategic efforts, especially a focus on key source markets, have enabled us to tell rich and engaging stories about Sri Lanka and in doing so show the world that we have so much more to offer, beyond our beautiful beaches and a tropical setting. Marketing the island as a niche destination for a more exclusive audience allows for a sustainable model of tourism, one that will ensure a huge influx of visitors once borders reopen, while also giving the industry a strong foundation and a decisive vision to work towards."