Airlines Crew Tours is the best partner with wide range of transportation solutions in Sri Lanka. We can provide Cars, Mini Vans, Vans, Mini Coaches & Long Coaches for all your tours and excursions.
Enjoy your layovers and holidays with Airlines Crew Tours.
Why It should be Airlines Crew Tours?
Instant confirmation
Experienced Drivers 
Large fleet of vehicles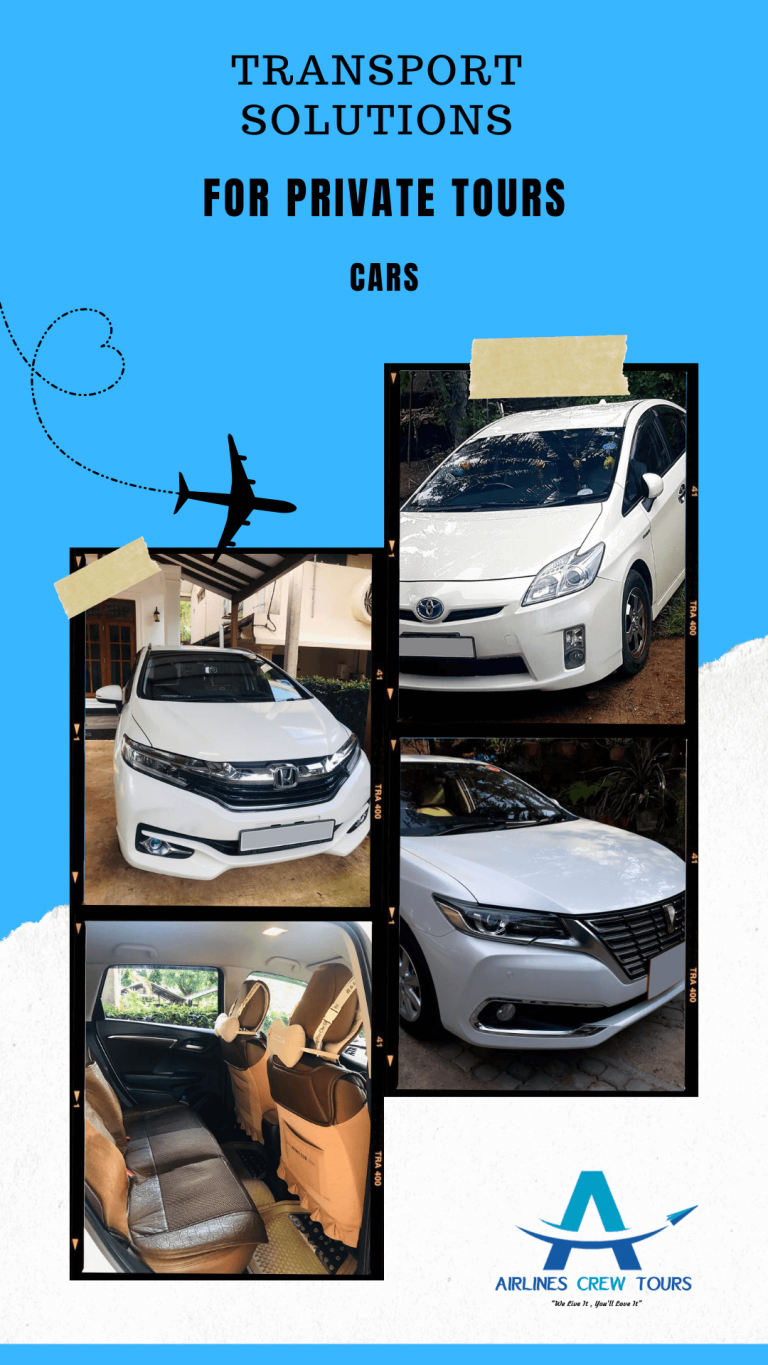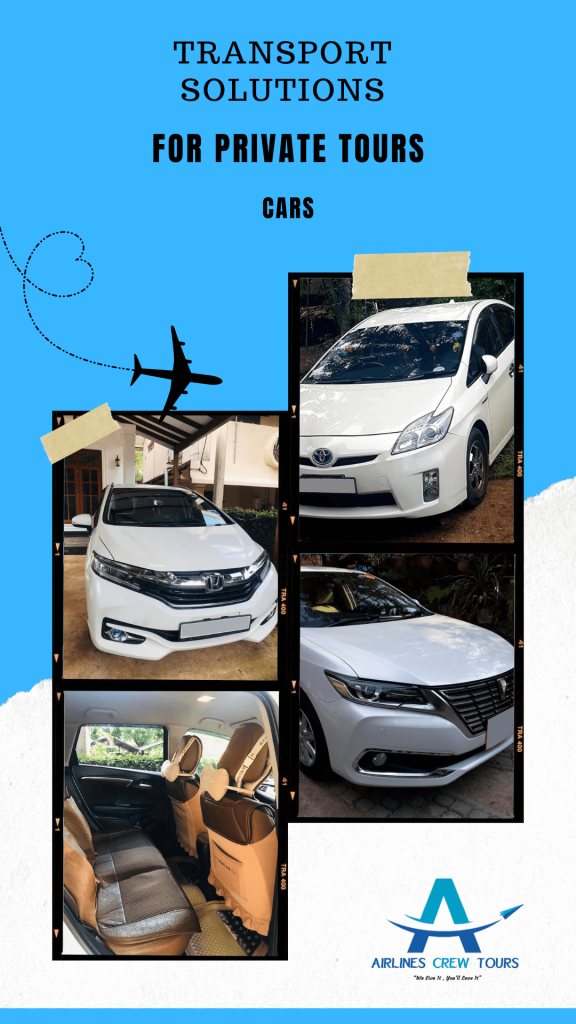 Cars For Your Private Tours..
We offer Stranded and Luxury Cars for your personal tours.
Vans For Your Small Groups
Gather your team and travel in a van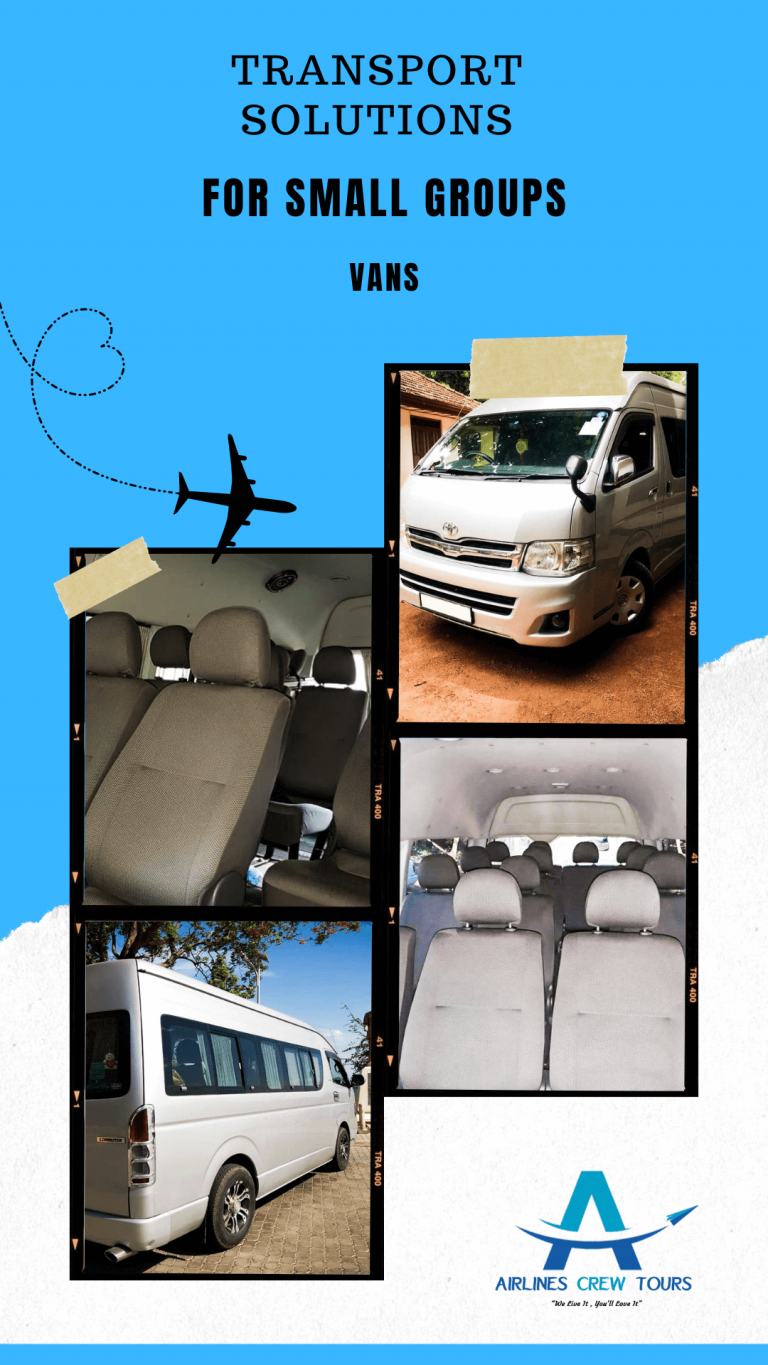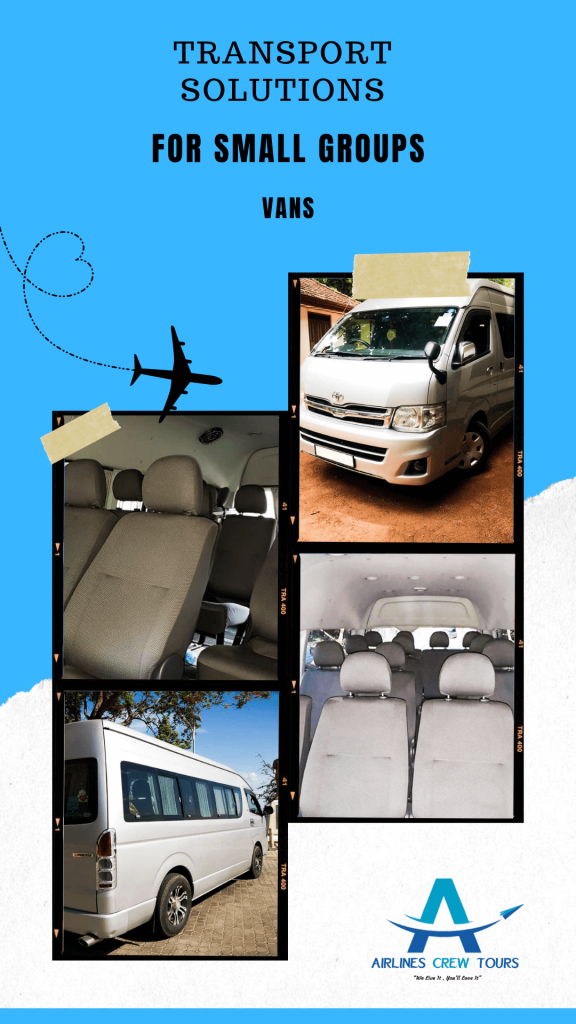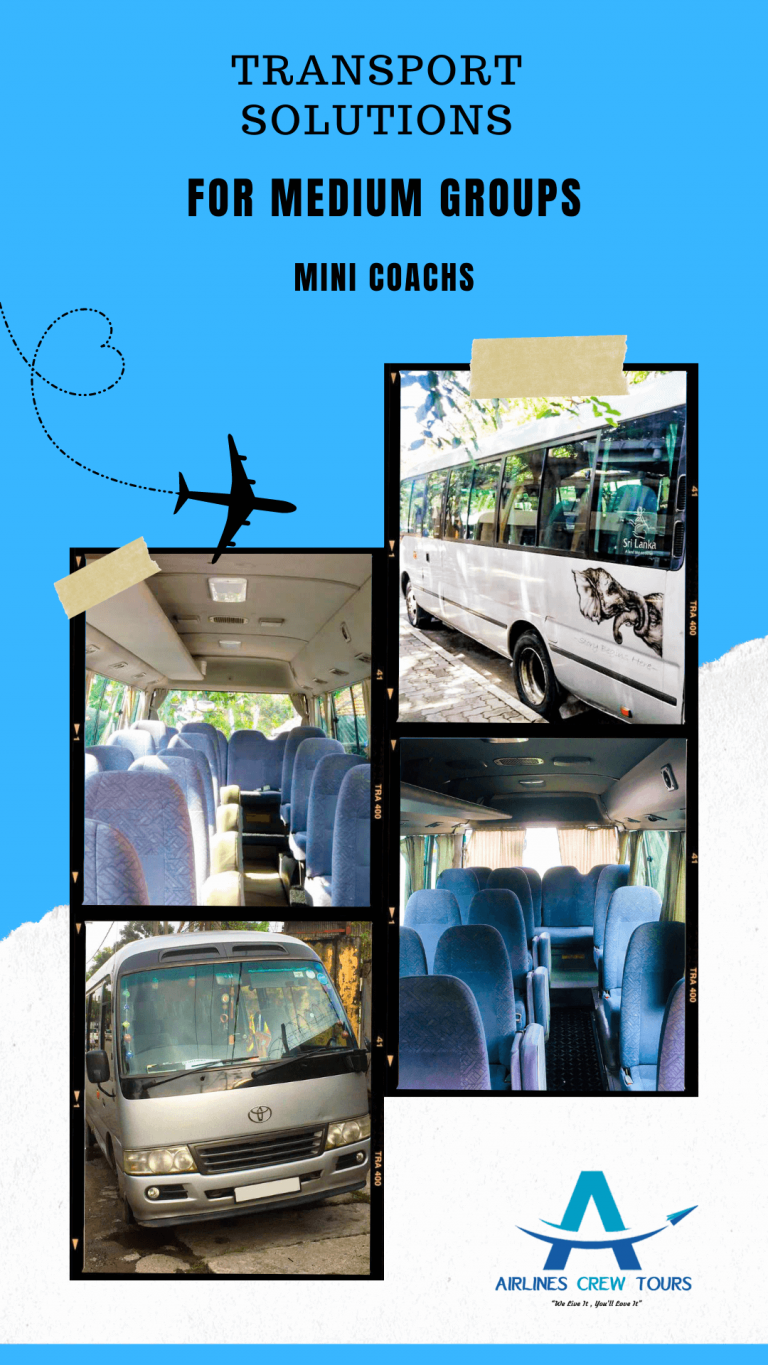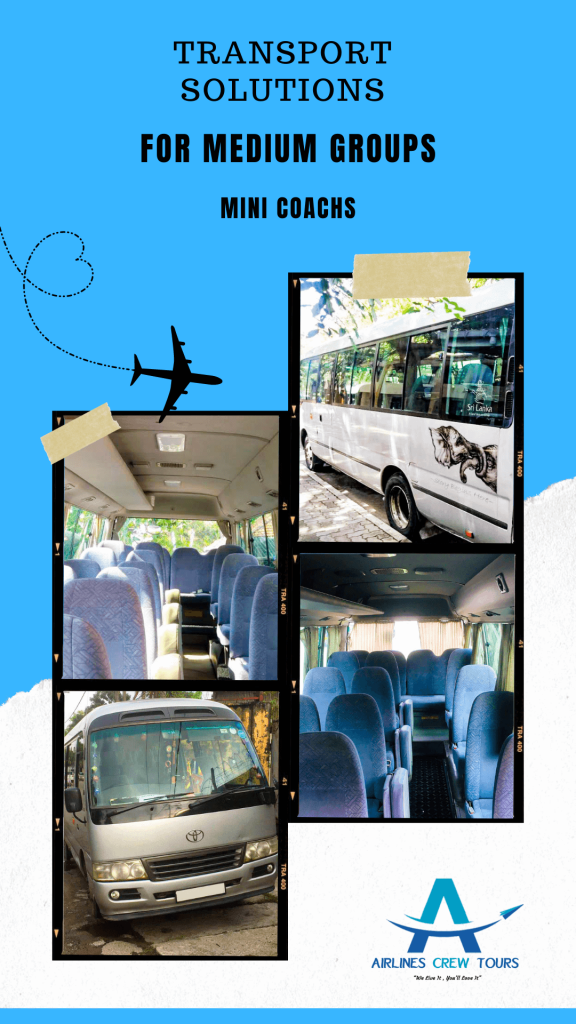 Coaches For Your Medium Groups
Gather your team and travel in a mini bus
Coaches For Your Medium Groups
Gather your team and travel in a mini bus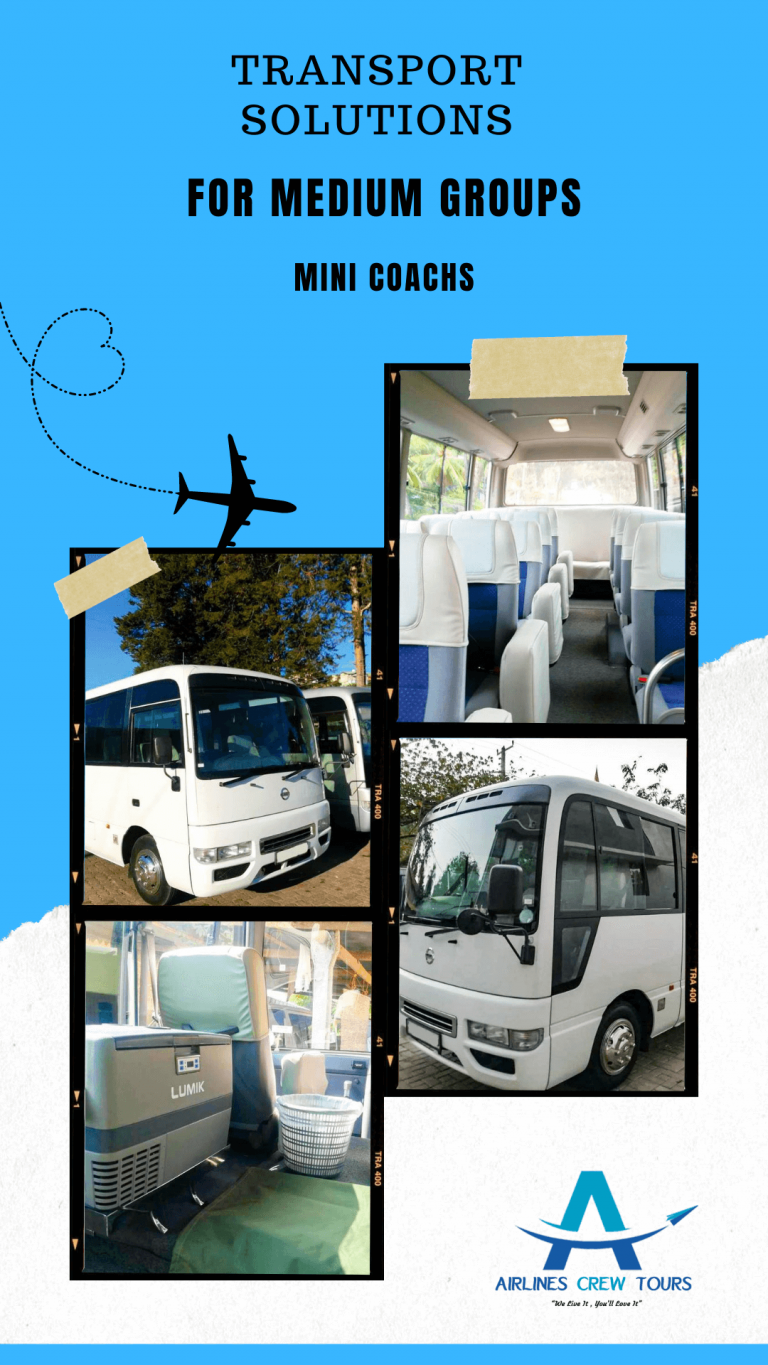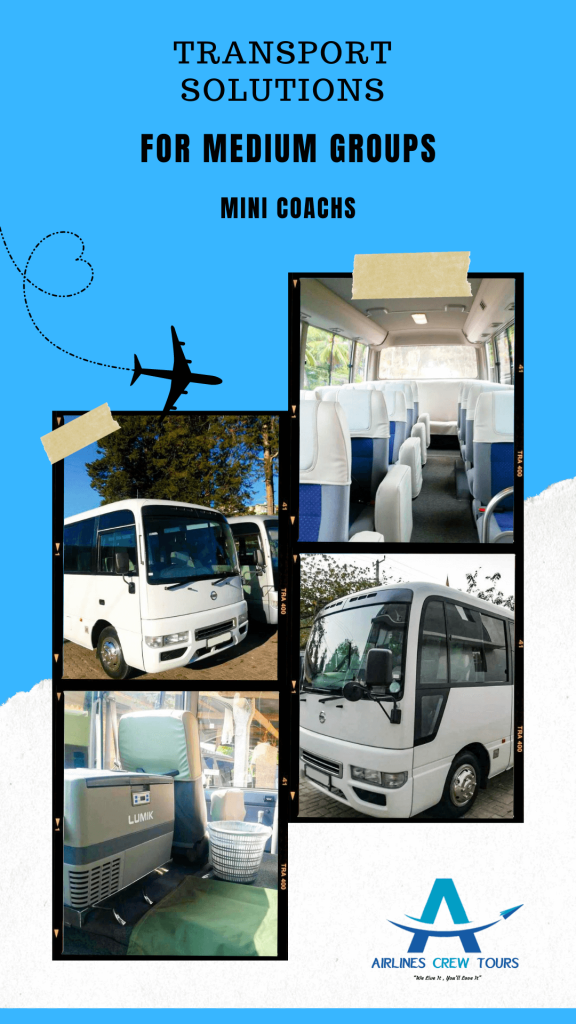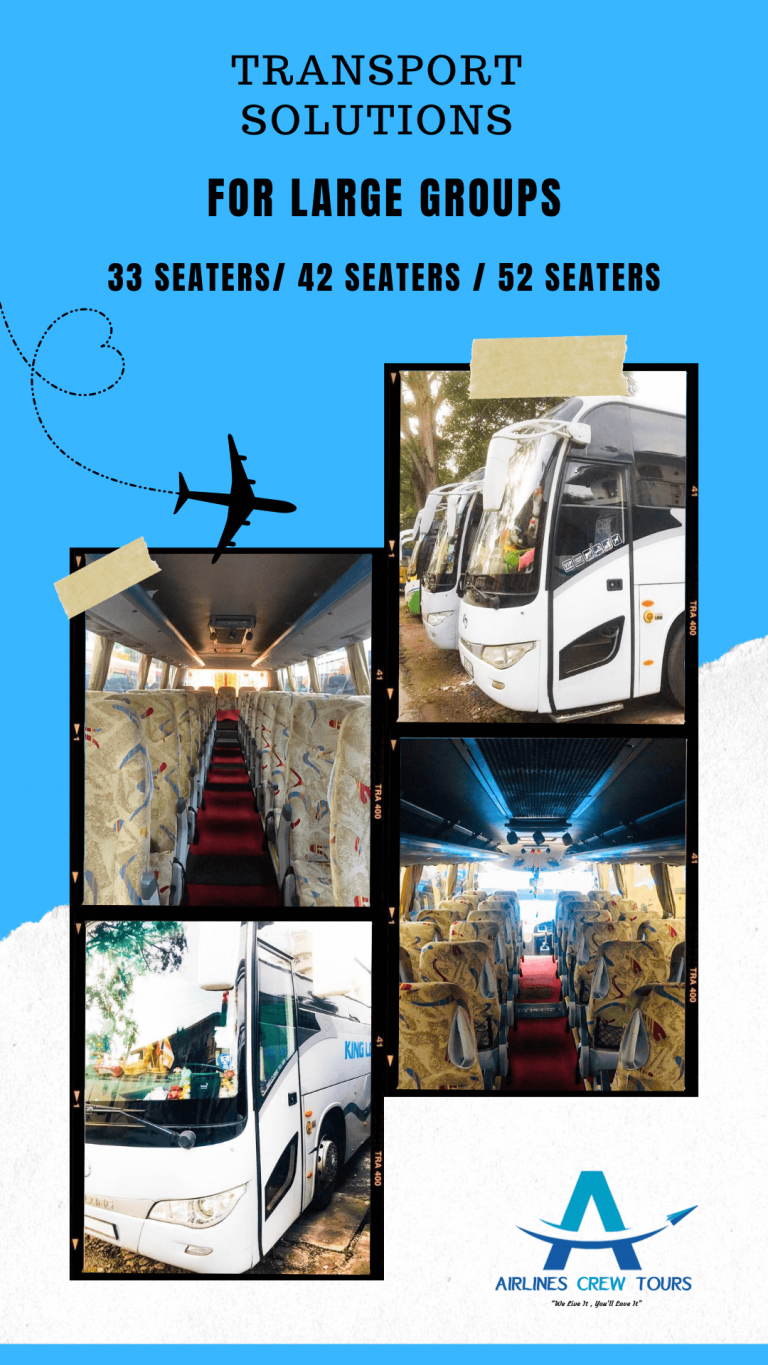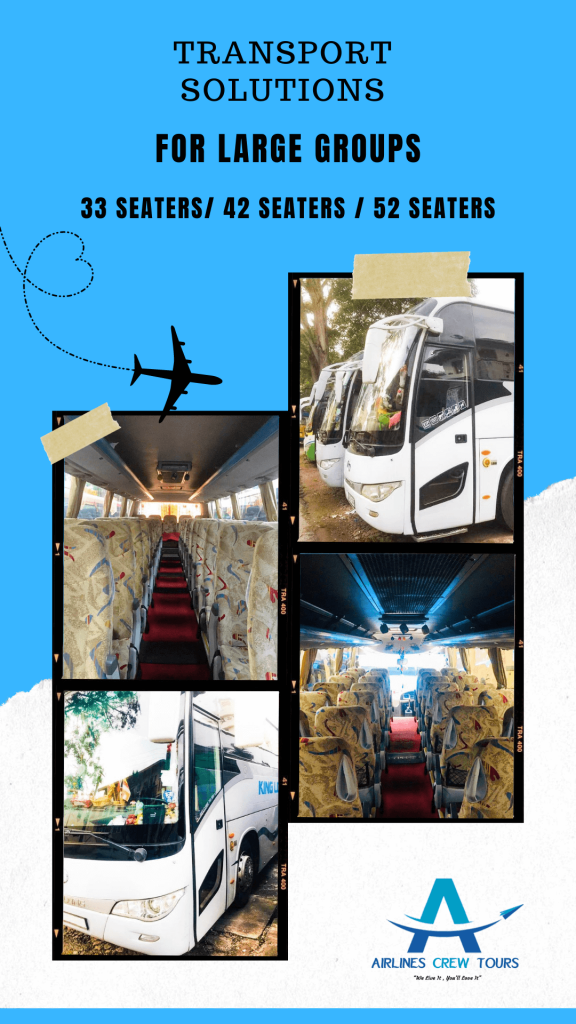 Coaches For Your Big Groups
Gather your team and travel in a big bus
Great People. Amazing Tours. Beautiful Sri Lanka