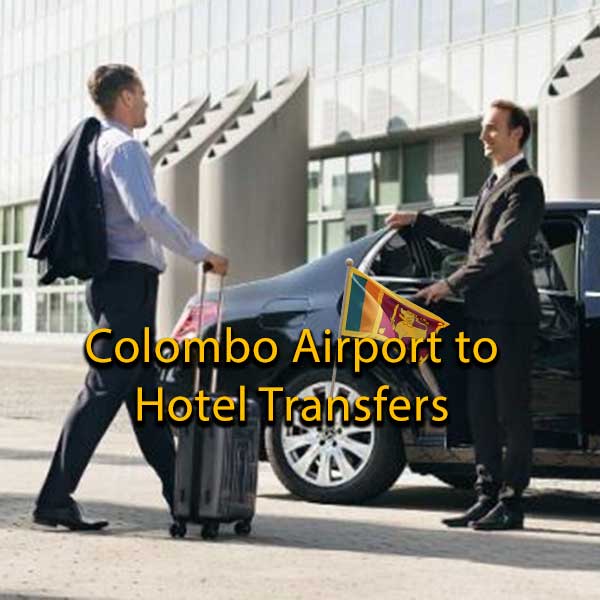 Airport to Hotel Transportation Vehicles in Sri Lanka
Airport to Hotel Transportation vehicles in Sri Lanka for a seamless travel experience. Choose from a range of options. Book now!
What does ACT Sri Lanka offer to travelers upon their arrival in Sri Lanka?
ACT Sri Lanka offers a comprehensive range of services to travelers upon their arrival in Sri Lanka. These include Airport to Hotel Transfers, Hotel reservations, Guided Excursions, Package tours, and Tailor-made tours, ensuring a personalized and memorable travel experience.
How can I access price details for the transportation service?
You can easily find price details in the chart provided below, ensuring complete transparency in our offerings.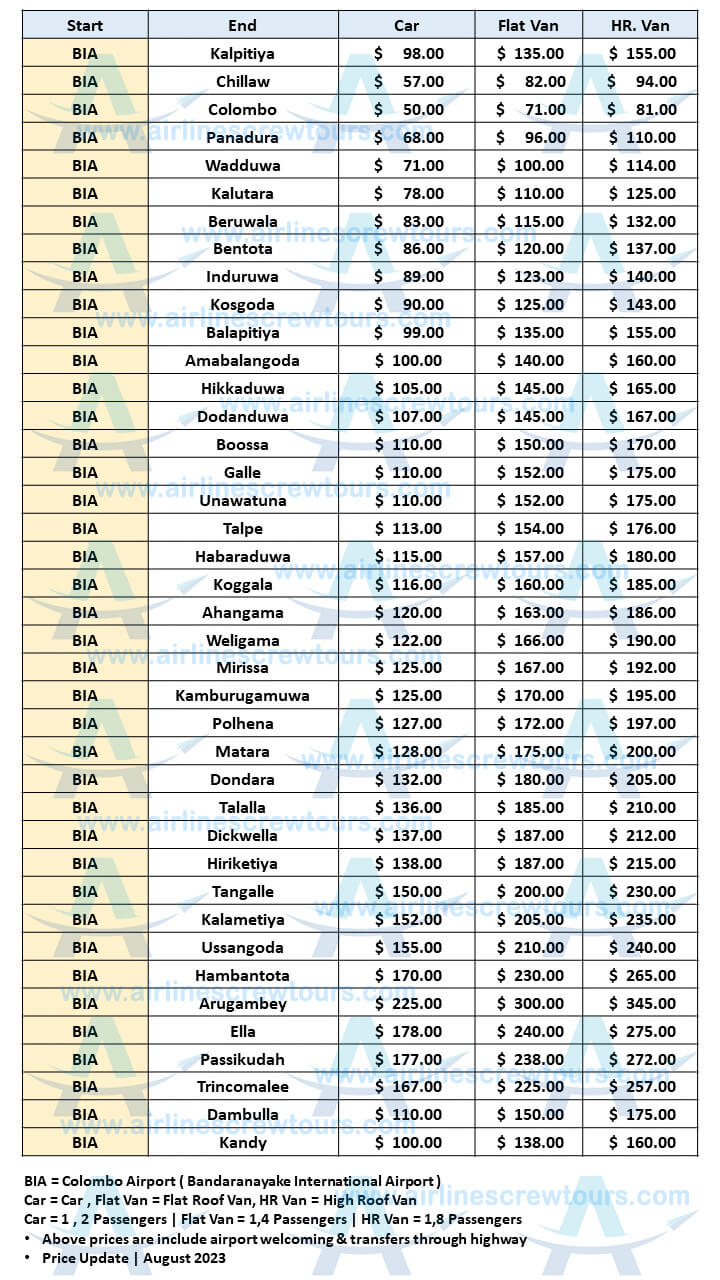 Are the prices quoted per person or per vehicle?
It's important to note that the prices mentioned are per vehicle, not per person. If you wish to calculate the per person cost, divide the vehicle price by the number of passengers. Even if you're a solo traveler choosing a car, the vehicle's total price applies.
What vehicle options are available for my transportation needs?
We cater to various group sizes with a range of vehicles:
Cars: Suitable for 1 to 2 passengers (Toyota Axio, Prius & Honda Fit Shuttle)
Flat Roof Vans: Perfect for 1 to 4 passengers (Toyota KDH & Nissan URVAN)
High Roof Vans: Ideal for 1 to 8 passengers (Toyota KDH & Nissan URVAN)
Luxury Sedan Cars – Mercedes-Benz (Can be arranged upon request)
Luxury Sedan Vans – Mercedes Vito (Can be arranged upon request)
What is included in the price of the transportation service?
Our pricing covers essential components for your convenience, encompassing the vehicle, fuel, highway charges, airport paging, and driver fees.
What language do your drivers speak?
Our professional drivers communicate fluently in English, ensuring effective communication throughout your journey.
Can I rent a vehicle for self-drive purposes?
While we value your independence, we don't offer self-drive vehicle options. All our vehicles come with experienced drivers.
How can I book a vehicle for my transportation needs?
Booking is effortless – reach out to us via email or WhatsApp by clicking on the icons provided below.
Is instant booking available for transportation services?
Regrettably, instant booking is not available. Kindly inform us at least 24 hours in advance, allowing us to arrange your transport seamlessly.
How can I make payments for the transportation service?
Payments can be made in either USD or LKR, with the latest exchange rate accessible on Google for your travel date.
Can I make payments using Visa, Mastercard, or other cards?
Unfortunately, we only accept cash payments upon meeting our driver in the Arrival Area. Card payments are not facilitated.
What safety measures are in place for travelers?
Your safety is paramount to us. Our experienced drivers boast over 5 years of expertise in serving tourists, and all our vehicles are covered by passenger insurance, providing you with peace of mind during your journey.