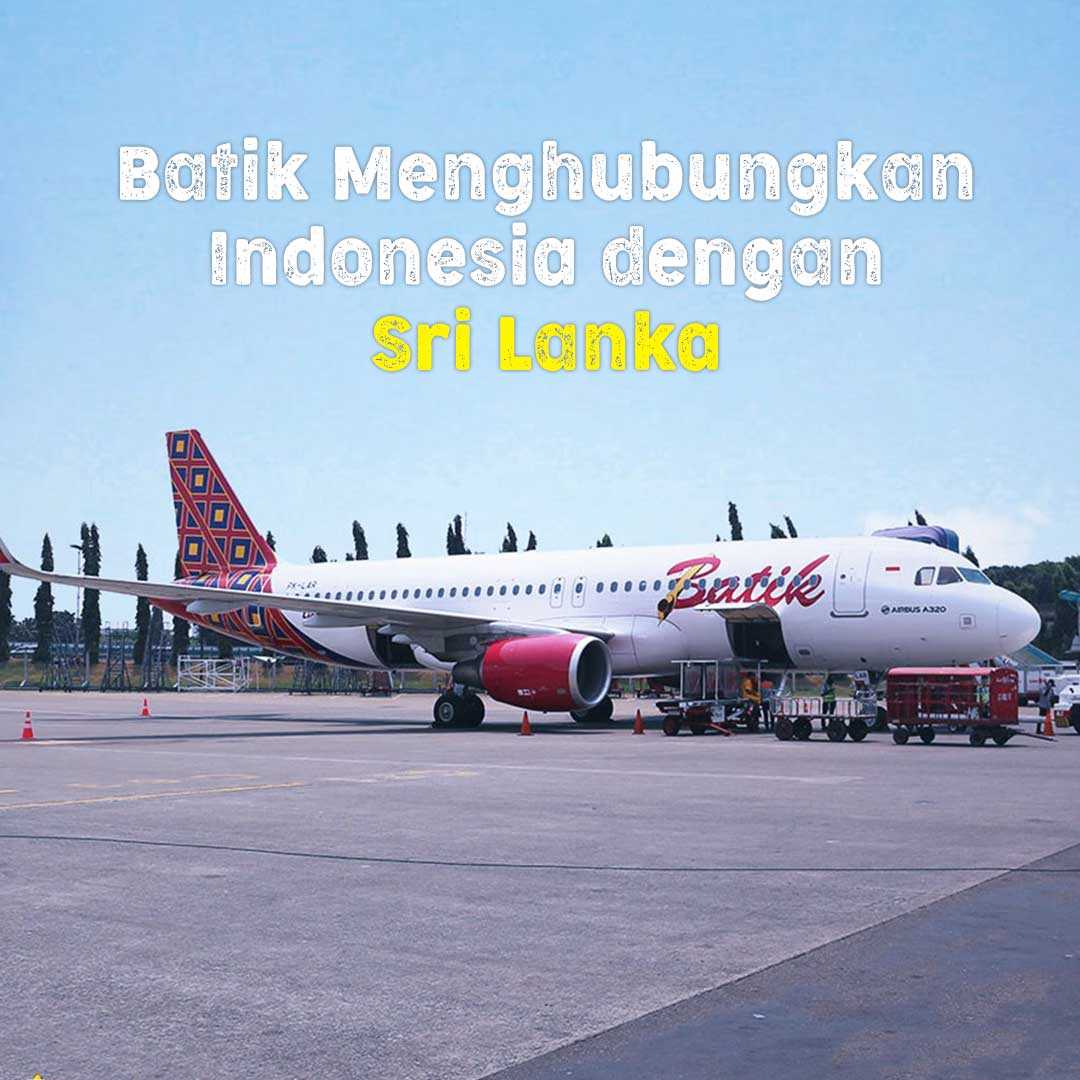 Indonesian airline "Batik" is flying to Sri Lanka
Indonesian airline "Batik" is flying to Sri Lanka
On Friday, May 12, 2023, Batik Air, a full-service division of The Lion Air Group, will launch new flights to Malaysia and Sri Lanka as part of its aggressive international route expansion.
Danang Mandala Prihantoro, who was quoted by Kompas.com, said on May 1, 2023: "Batik Air will connect Indonesia to Sri Lanka from 12 May 2023 flying seven times a week."
According to Prihantoro, the additional flights will link Sri Lanka with six significant air hubs in Indonesia. The new lines will travel through Malaysia's Kuala Lumpur. Batik Air Malaysia will run the connecting flights from Kuala Lumpur to Colombo, Sri Lanka.
The following six Indonesian aviation hubs offer flights to Sri Lanka:
Medan – Kualanamu International Airport
Jakarta – Soekarno-Hatta International Airport
Yogyakarta – Kulon Progo International Airport
Surabaya – Juanda International Airport
Denpasar – I Gusti Ngurah Rai International Airport
Makassar – Sultan Hasanuddin International Airport
Batik Air will operate Boeing 737 aircraft on its new connective routes to Sri Lanka.
*******************************************************
Maskapai Indonesia "Batik" terbang ke Sri Lanka
Pada hari Jumat, 12 Mei 2023, Batik Air, divisi layanan lengkap Lion Air Group, akan meluncurkan penerbangan baru ke Malaysia dan Sri Lanka sebagai bagian dari ekspansi rute internasionalnya yang agresif.
Danang Mandala Prihantoro, yang dikutip oleh Kompas.com, mengatakan pada 1 Mei 2023: "Batik Air akan menghubungkan Indonesia ke Sri Lanka mulai 12 Mei 2023 terbang tujuh kali seminggu."
Menurut Prihantoro, penambahan penerbangan tersebut akan menghubungkan Sri Lanka dengan enam hub udara penting di Indonesia. Jalur baru akan melewati Kuala Lumpur Malaysia. Batik Air Malaysia akan menjalankan penerbangan lanjutan dari Kuala Lumpur ke Kolombo, Sri Lanka.
Enam hub penerbangan Indonesia berikut menawarkan penerbangan ke Sri Lanka:
Bandar Udara Internasional Medan-Kualanamu
Jakarta-Bandara Internasional Soekarno-Hatta
Yogyakarta-Bandara Internasional Kulon Progo
Surabaya-Bandara Internasional Juanda
Denpasar-Bandara Internasional I Gusti Ngurah Rai
Makassar-Bandara Internasional Sultan Hasanuddin
Batik Air akan mengoperasikan pesawat Boeing 737 pada rute penghubung barunya ke Sri Lanka.
Pesan liburan Sri Lanka Anda.. : tulis hari ini